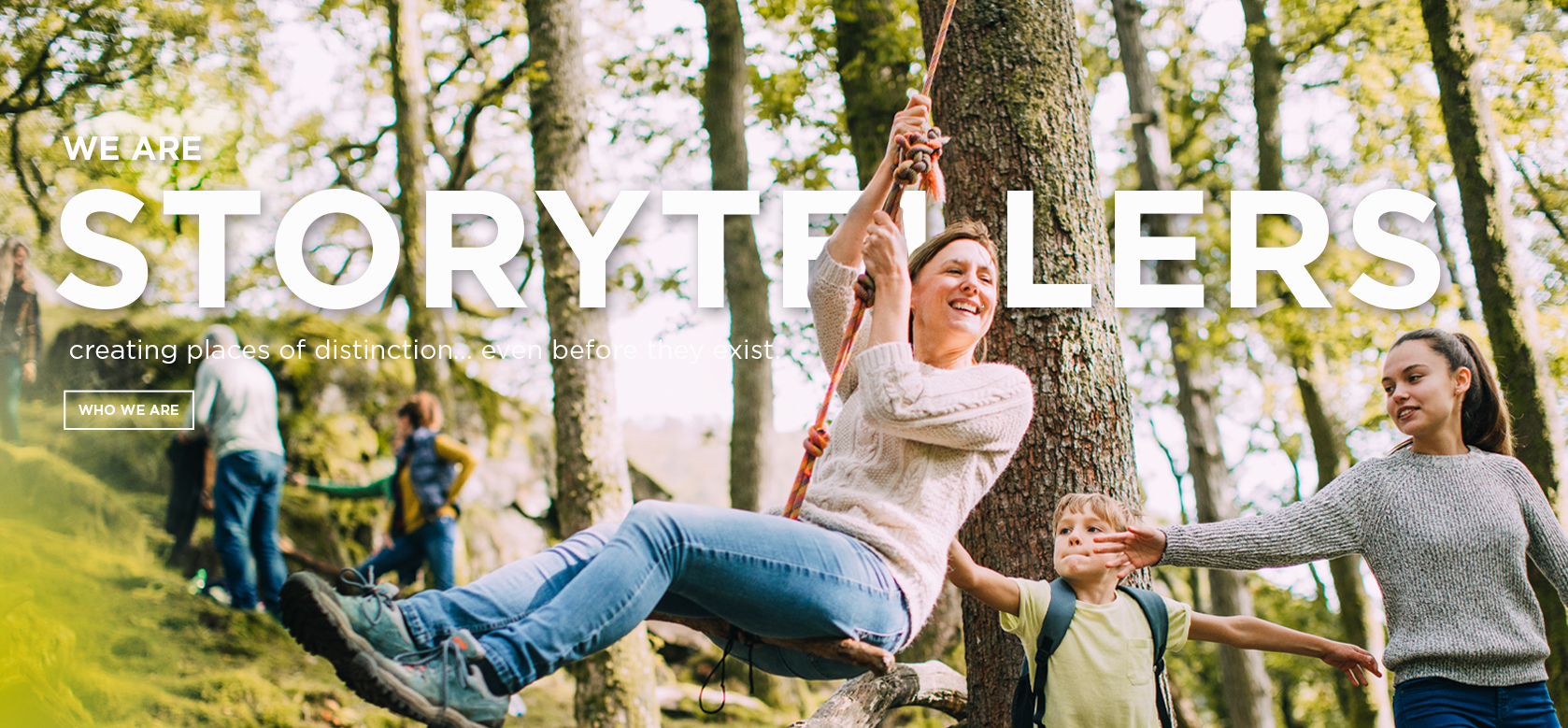 01. Placemakers
We have a passion for placemaking, creating places where people want to live, love, and be. From a developer's vision, we create a unique destination, a sense of place you can see and aspire to call home. Turning a mere point on a map into a place forever engraved in someone's heart is what we do, and we do it very well.
02. People Movers
We work with premier developers, landowners, private clubs, and equity/asset managers to create brands that move people to move. We identify what buyers feel is important and what desires they have for a better life, then build those strong connections between people and where they can choose to live.
03. Storytellers
Memorable moments are created in the places you love, with the people you love the most. We can visualize where and how these memorable moments will happen, paint the picture, and tell the story that strengths connection between people and places.
Who We Are
Maximum is an award-winning marketing agency solely focused on the real estate industry, with particular expertise in representing master-planned communities, amenity-rich properties, and private clubs. We are market leaders in developing, implementing, and managing performance-driven, multi-channel marketing strategies with a customer-centric, bottom-line approach that yields measurable success. We grow brand awareness, generate leads, and make a positive impact on your bottom line.
For over 25 years we have worked with developers across the country, from vision to build-out.
What we do
We provide marketing and consulting services for every phase of real estate sales with a customer-centric, bottom-line approach that ensures a positive ROI. Our comprehensive marketing strategies are based on decades of experience mapping a buyer's journey, through every phase of discovery, creating messaging that sparks interest, creates and nurtures leads, and fosters brand loyalty.
Discovery & Strategy
Every marketing plan we create includes powerful market insights on consumers, industry trends, forecasts, top-performing media channels, and recommendations based on our vast industry experience and expertise.
Traditional & Digital Marketing
We understand the real estate industry and the consumer's buying cycle. We meet them where they are, know how they think, where they live, where they do their research, and what motivates them to take action.
Branding
Our award-winning creative team, group of digital experts, and seasoned marketing strategists know how to create unique, stand-apart brands and messages that resonate deeply with consumers and move people to move.
Online Presence Development
A thoughtful and strategic online presence is vital to marketing success. We develop comprehensive and engaging user experiences built to urge consumers down the purchase funnel. From social channels to a dynamic website, we've got it covered.
Maximum has played an essential role in the branding of Las Campanas Realty and our two new property releases. Everyone on the team is always so responsive and has played a crucial role in putting Las Campanas on the map! We have truly enjoyed working with Maximum and look forward to our future ventures with them!
Jonathan Bartlett
VP of Sales, Las Campanas Realty